When people think of a limousine service, they think of luxury. We think of timesavings and efficiency.
Getting to the airport in comfort or turning up in style at an important event - a conference, a gala event or a wedding - or showing your business associates just how important they are, or simply making optimum use of the time between appointments when you're working away from home… This is where the limousine is probably the method of transportation that best meets your needs.
Offering the high standards of comfort and, if necessary, the latest in office equipment - an "office to go", you might say - INTERLINE's exclusive limousine service is at your disposal around the clock to allow you to make full use of your valuable time. And what's more, you keep your cool and improve your efficiency.
A skilled, knowledgeable and professional INTERLINE chauffeur gets you to wherever it is you need to be quickly, safely and in comfort. In an elegant and immaculately kept vehicle from our modern and fully serviced fleet, which comprises the most recent models and types the world's leading manufacturers have to offer. We can also provide one of the latest environmentally conscious hybrid limousines, on request.
Our fleet also includes minibuses to chauffeur smaller groups. With refreshments, newspapers and other amenities on board, our multi-seater vans meet the highest demands with regard to exclusivity and versatility.
Anywhere in Germany, all over Europe or throughout the world. We're sure to have just the car you need - with a chauffeur at your disposal for as long as you happen to be travelling.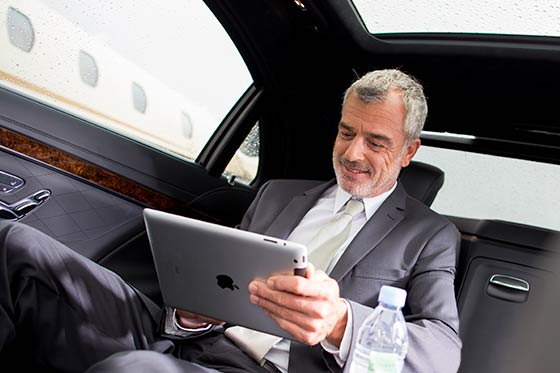 Why book us?
More than 25 years of experience in premium segment
Same quality worldwide in over 1000 cities
Quality and safety because of DEKRA certified, permanently employed chauffeurs
What are we specialized in?
Limousine transfer service
As directed limousine service
Sightseeing tours
Roadshows
Shuttle service
Shopping tours
Weddings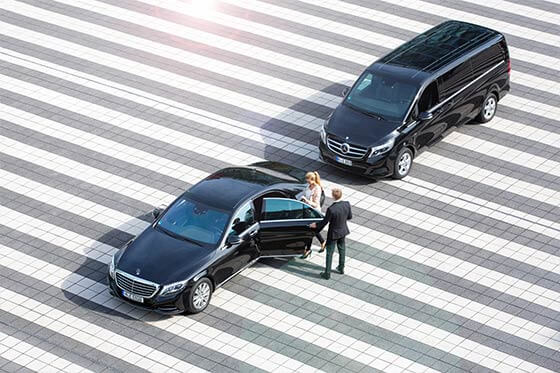 Your own car is your pride and joy. That's what our chauffeurs think, too.
Sometimes you just can't be bothered to get behind the wheel of your own car. Or maybe you do actually want to use your car, but you really have to finish off some work on the way to an important business meeting. Or you're visiting an unfamiliar city and don't know your way around the busy streets and need someone to do the thinking and the driving for you. This is where Interline's exclusive chauffeur service is the perfect solution.
Our experienced and knowledgeable chauffeurs will be more than happy to take over the task of driving to allow you to get on with your work or simply to relax. Like all Interline chauffeurs, the unique team that assumes responsibility for either your own car or even your complete company fleet is specially trained, absolutely professional, reliable, flexible and courteous. With in-depth knowledge of their respective geographic service areas, our chauffeurs take on the role of "mobile concierges". They know which restaurant serves the best Italian food or which store has the latest designer fashions. They'll drive you there, park your car and hand you back the key so that you can drive home again yourself if you choose to do so.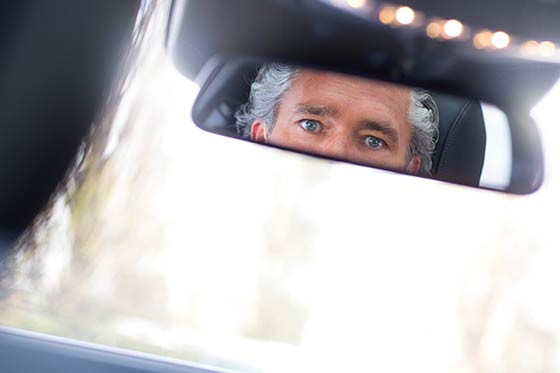 Why book an INTERLINE Chauffeur?
Absolute discretion because of indentured staff
Quality and safety because of DEKRA certified, permanently employed chauffeurs
What are we specialized in?
Business chauffeur
Private chauffeur
Sightseeing chauffeur
Chauffeur for weddings
VIP chauffeur