Hotel Limousine & Chauffeur Service Berlin
Our comfortable limousine & chauffeur service

INTERLINE Berlin will take you comfortably from the airport to the hotel of your choice - and back to the airport. Our chauffeurs have all the necessary licenses and will pick you up directly from the apron upon request and prior inquiry.
We bring you safely, reliably and on time to your appointments with your business partners. You can work on the road: our vehicles can be equipped as "office to go" with WLAN and modern office communication on request.
In addition to limousines, we also offer high quality minivans or buses with 6 - 80 seats for any type of transfer.
If you wish, we can also take you to the sights of Berlin - our driver guides are trained for this and have very good local knowledge - so sightseeing becomes a relaxed experience!
Shopping? Our chauffeurs know the best stores and will plan a tour for you! If you feel like eating & going out - they know the best restaurants and clubs in the city.

Take advantage of our extensive offer for chauffeur services, tours, road shows, airport transfers and VIP shuttles!
Traditional houses - the Berlin luxury hotels

The German capital is a meeting metropolis and offers a large number of renowned trade fair, conference and congress hotels - the cosmopolitan city of Berlin welcomes its guests and event planners with open arms!

Berlin has excellent transport connections - including the new BER airport - and is known as a cosmopolitan city. As a cosmopolitan city, it also offers a wide range of event locations - all conference, congress and trade fair venues are centrally accessible.

From the dignified three-star comfort hotel to the five-star superior category - Berlin can point to a large number of renowned luxury and upper-class hotels, which are in no way inferior to the large houses in New York, Paris or London.

And you don't have to look far for haute cuisine here either - in the top category, there are several large hotels in the German capital with excellent cuisine and excellent service!
The hotels in the upper category can be divided into design, wellness, trade fair and conference hotels.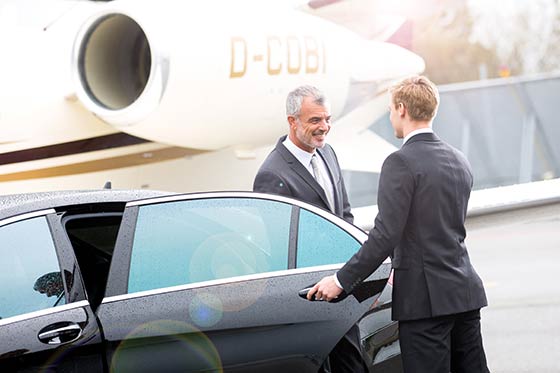 Our Hotel Limousine & Chauffeur Service at a glance
Pick up from the gate
Pick up directly from the apron
Customized transportation
VIP shuttle including luggage service
VIP buses for groups up to 80 people
Sightseeing service
Flight tracking
Luxury hotels in Berlin
Hotel Adlon Kempinski Berlin

The Adlon, the "living legend" is located in the middle of Berlin at the Brandenburg Gate. 307 rooms, 78 suites, three restaurants and two bars, fifteen function rooms and two ballrooms, a fitness center, a spa - and a unique history!

Hotel Rocco Forte Berlin

The five-star Hotel de Rome is located on the famous Bebelplatz in Berlin. In the building from the 19th century you will find tradition and modernity combined. The house has top class rooms & suites, a restaurant, the Chiaro Bar, a spa and a terrace on the roof: enjoy exclusive wellness - and then the Berlin skyline!

Hotel Grand Hyatt Berlin

The five-star property is located in the heart of Berlin very close to Potsdamer Platz - a relaxing retreat with elegant 321 rooms and 21 suites, a luxurious rooftop spa & pool and a renowned restaurant.

Hotel The Regent Berlin

Located opposite the Gendarmenmarkt, the hotel has 156 rooms, 39 suites, a spa, wellness and fitness area with aromatherapy and Ayurvedic massage services. An outstanding restaurant and the dignified Regent Bar leave nothing to be desired.

Berlin Marriott Hotel

Located near Potsdamer Platz, the Berlin Marriott Hotel offers Deluxe, Panoramic, and Superior Rooms, as well as Capital and Executive Suites in a modern interpretation of Bauhaus style. The Midtown Grill steakhouse serves American-style fare, while The Big Dog serves creative hot dogs. An in-house patisserie, pool, fitness & sauna area are also available.

The Ritz-Carlton Berlin

At the Ritz-Carlton at the Potsdamer Platz, the golden twenties meet modern luxury: 5-star rooms & suites, wellness area with pool, sauna, steam bath and fitness center, plus a signature restaurant, lounge and two bars. A special feature: here you will find Berlin's largest ballroom for up to 500 guests.
Hotel Waldorf Astoria Berlin

Already the name stands for lived elegance - the noble hotel with deluxe and family rooms is located at the Berlin Tiergarten.

Here is also upscale gastronomy: the restaurant ROCA invites you! You can find peace and quiet in The Library lounge, in the Guerlain Spa - and if you wish - in one of the Tower or King Grand Tower Suites on the top floors from the 22nd floor upwards - with 85 or up to 120 square meters respectively.

Hotel Soho House Berlin

In the listed building near Alexanderplatz you will find luxury class rooms arranged by size: Tiny, Small, Medium and Big.

In addition, there are Studio Apartments, One- or Two-Bedroom Apartments or Big Apartments. Excellent cuisine can be found in the Soho House restaurant.

The hotel has a fitness area - you can recover from your workout in the House Press Bar.

The Westin Grand Berlin

The Westin Grand is located at the intersection of the famous Friedrichstraße and the boulevard Unter den Linden. With this exclusive location, the hotel offers direct access to the center.

With its 400 guest rooms and suites as well as deluxe and superior rooms, the full service spa with fitness center and sauna, the Coelln Restaurant and the Relish Restaurant - Bar & Terrace, your physical well-being is well taken care of.

Hotel Intercontinental Berlin

The Intercontinental Berlin is an elegant hotel in a prime location with 558 rooms and suites, a large SPA and 45 combinable function rooms.
It is very close to the Kurfürstendamm and the Berlin Zoo.

Star cuisine can be enjoyed on the 14th floor.
In addition, the Marlene Restaurant offers fine dining, you can sit back in the Marlene Bar - and have breakfast in the L.A. Café.
Our vehicles - an exclusive and flexible fleet
Modern - and customized for your needs

Upper class vehicles: limousines of any size and equipment, elegant minivans for smaller, or buses for larger groups. Our fleet is also equipped with modern technology for you in the passenger compartment - the "Office To Go" offers WLAN and modern office communication.

Our vehicles each go through a close-meshed safety and maintenance cycle to ensure the greatest possible safety and reliability.

Our buses can be equipped with DVD player & Internet connection according to your wishes, and can be booked in sizes from six to eighty seats. They have toilets and on-board staff on request.
Aircraft charter & airport transfer

We also act as a broker through an Aircraft Charter Service and book your flight with the appropriate aircraft for you. This way you can have your exclusive journey by air and land organized from one source.

Depending on your destination, the size of your travel group or the distance: we will find the right helicopter, the right short-haul turboprop or the heavy jet in the huge international offer. And if even more seats are needed: the business or midsize jet.

If you wish, we can pick you up directly from the apron - our chauffeurs have all the necessary licenses. We also take care of all handling at the General Aviation Terminal.
Our Chauffeus
Our professional and highly trained chauffeurs are permanently employed by INTERLINE Berlin - and we know our people: reliable, friendly, correct.

Our drivers show up for your pickup in dark business suits and are well acquainted with the peculiarities of Berlin traffic. They have excellent local knowledge and regularly take part in further training measures and driver training courses.
Our chauffeurs drive you routinely and professionally. And you can work - or relax - during the ride.
Our chauffeur and limousine service will take you to your desired destination relaxed, safe and rested. You do not have to worry about the route, traffic, road works and traffic jams.

With our excellently trained chauffeurs you are safe and comfortable on your way in Berlin and the surrounding area.

Your international guests are also in the best hands with us - our drivers not only have perfect manners, but also a sound knowledge of foreign languages.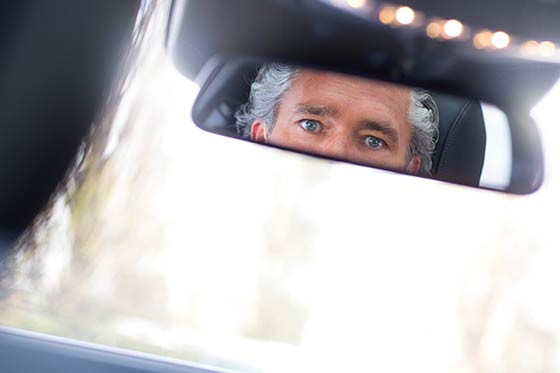 What makes our chauffeur service special:
Highest discretion through employees committed to confidentiality.
High flexibility and adaptability - every chauffeur service is different - whether driving the head of state or the corporate executive - INTERLINE remains reputable.
Quality & safety through DEKRA certified, permanent chauffeurs