Financial Roadshows with INTERLINE Berlin
Meeting business partners and shareholders worldwide - with the Financial Roadshow

If you want to do business, you have to travel! In the past, as nowadays, top executives of a company meet with potential or current investors to discuss business. A financial roadshow, a dialog and presentation tour, can last several days or weeks and stretch all over the world - so travel should be comfortable and reliable.
Last but not least, there should be opportunities for recreation and professional activity during the tour.

INTERLINE Berlin manages it - reliably, comfortably, discreetly and securely.
we pick you up from the airport and take you to your hotel or to your business appointments
we organize your onward journey to the next city to your next appointment - also in combination with flight and chauffeur service

INTERLINE Berlin organizes your Financial Roadshow - worldwide!

We are happy to support you in the smooth running of your Financial Roadshow - also under the central organization and practical support of our One-Stop-Shop - we guarantee you a central contact person for all specific issues with us.
Your advantage: At the other end of the line, you will always find the same contact person who pulls all the strings and who is aware of your booking, your project - and in this context, your special requirements.

Routine & Experience

Despite all routine, individual support is high on our list! You benefit from our many years of experience and flexibility in this area as well. Our chauffeurs know the localities and the special traffic situations on site - and can therefore also estimate the driving times between several appointments well: You will not be under time pressure. If necessary, our chauffeurs also take over errand and errand-running tasks - a helping hand at the right moment can make everything easier.

Aircraft Charter Service, One Stop Shop & the "Office To Go".

Our One-Stop-Shop can also handle any rebooking of your flights - INTERLINE Berlin also acts as a broker through our Aircraft Charter Service.
You can relax between meetings or concentrate on your core business - and leave the rest to our trained, friendly and courteous staff.
On request, we can equip your vehicle as an "Office-To-Go" - with WLAN and modern office communication.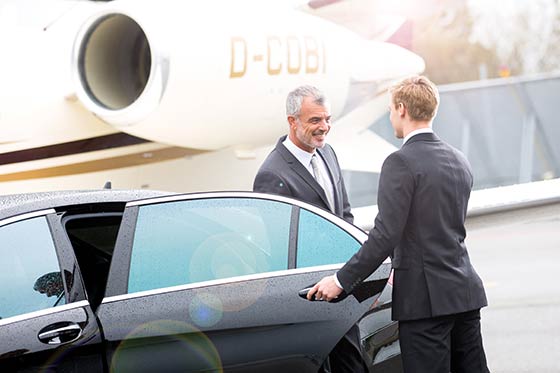 Financial Roadshows - our offer - your advantages
everything from a single source: our one-stop store provides seamless support - worldwide
Aircraft Charter Service - we take care of your flights
reliable, trained and friendly staff
worldwide networking through international partners
Our vehicles: modern, comfortable and safe
Our fleet of vehicles consists of modern, elegant limousines or minivans of any size and equipment. In addition, there are buses equipped according to your wishes for the very big and long tour!
Our vehicles are subject to a close-meshed safety and maintenance cycle to ensure the greatest possible safety, cleanliness and comfort.
We can arrange any vehicle for you to "Office to Go". Our buses have toilets and can be equipped with DVD player, internet connection and other technical means on request.

Buses can be booked in the size of six to eighty seats - on request also with on-board staff.
Our drivers
Our professional chauffeurs are DEKRA-certified and permanently employed by us - friendly, discreet, experienced. We know each of them as a reliable employee - special requests are neither foreign to them nor too much.

The multilingual chauffeurs appear well-groomed and in suits for your roadshow, and, if necessary, also take over completion tasks.
Our chauffeurs are very familiar with the particularities of each destination, have excellent local knowledge and regularly take part in further training measures and driver training courses.

The INTERLINE Berlin Roadshow Service - professional, reliable and flexible.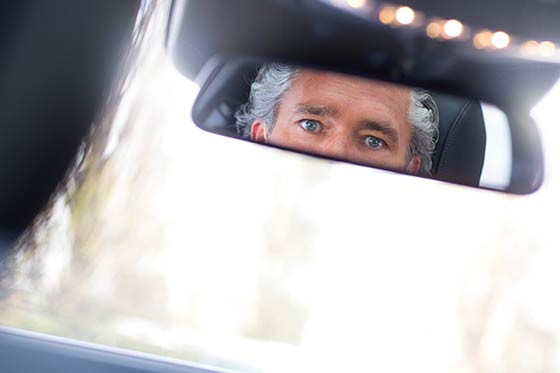 What makes our chauffeur service special:
Highest reliability and discretion through employees committed to confidentiality.
High flexibility and adaptability: every roadshow is different - and should be!
Quality & safety through DEKRA - certified, permanent employees.